Se muestran los artículos pertenecientes a Noviembre de 2006.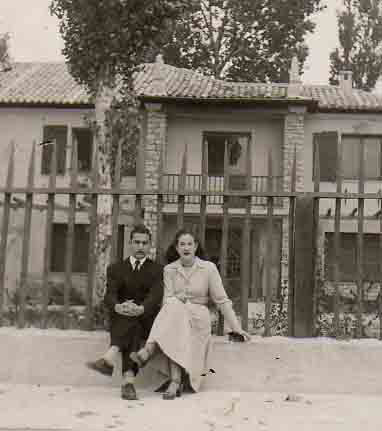 PORQUE DIOS OS HA BENDECIDO Y AYUDADO SIEMPRE,
PORQUE TODOS VUESTROS DESEOS SE HAN HECHO REALIDAD,
PORQUE HABEIS DADO TANTO COMO HABEIS RECIBIDO,
PORQUE HABEIS CONSTRUIDO UNA ESCALERA AL CIELO
Y HABEIS SUBIDO PELDAÑO A PELDAÑO,
POR TODO ESO,
PERMANECEREIS SIEMPRE JOVENES
PORQUE HABEIS SIDO JUSTOS Y SINCEROS ,
RECONOCIENDO SIEMPRE LA VERDAD A VUESTRO ALREDEDOR,
PORQUE HABEIS TENIDO EL CORAJE,
DE SEGUIR DE PIE Y SER FUERTES,
POR ESO,
SEREIS SIEMPRE JOVENES
PORQUE VUESTRAS MANOS SIEMPRE ESTUVIERON OCUPADAS
Y VUESTROS PIES LIGEROS,
PORQUE FUNDASTEIS VUESTRA CASA SOBRE ROCA ETERNA,
POR TODO ESO, Y PORQUE VUESTRO CORAZON SIEMPRE CANTÓ ALEGRE,
VUESTRA CANCION SERA SIEMPRE RECORDADA
Y PERMANECEREIS
SIEMPRE JOVENES
....."Solo mediante la violencia podemos conseguir que los acontecimientos reales, físicos y humanos,se ajusten a los supersimplificados esquemas mediante los cuales intentamos describirlos. El esquema es viejo, pues ya Proscuto desarticulaba o amputaba los miembros de sus huéspedes para que resultasen adecuados a las medidas de la cama que les había destinado."
Alan Watts "El Espíritu De La Violencia Y El Problema De La Paz"
He, was the cat of us / He , was the cat of us / Everytime i think about him now / Lord, I can't kep from cryin' / Cause He, was a friend to us / He died on the street / He died on the street / He never done no wrong / And He never harmed no one / Everytime we hear his name / Lord, we just can't keep from cryin' / Cause He, was a friend to us.
"And it came to pass after these things, that God did tempt Abraham, and said unto him.....Take thy son, thine only son Isaac, whom thou lovest, and get thee into the land od Moriah; and offer him there for a burnt offering upon one of the mountains which i will tell thee of."
And Kierkegaard said
: " Why doesn't some poet take up situations like these instead of the stuff and nonsense that fills comedies and novels?"
And Bob Dylan did
"Highway 61 "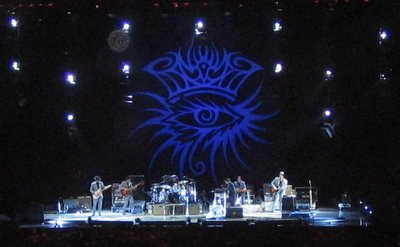 Bob Dylan is a symbol of bitter-sweet criticism of the artificialities found in contemporary society.

Dylan is disarmingly honest, almost consistently dour and his songs seldom achieve any full unity of concept.

Like a jigsaw puzzle, many of the separate parts, and occasionally some of the combined pieces, are fascinating and obviously the product of a talented craftsman in imagery. But on none of Dylan's compositions is a full picture ever completed.

Dylan's songs are as unclassifiable as the costumes of his most devoted young admirers because uniformity and conformity are the antithesis of this restless and cynical generation's philosophy.

He doesn't really sing much either. It's mostly a shouting, wailing narrative, and his blank verse lyrics are as irregular as the charts and meters.

It isn't emotionally or physically easy to attend a Dylan concert but it's provocative and rewarding in a degree seldom found elsewhere in American artistic expression.
Phil Elwood
was the jazz critic for the San Francisco Examiner (and later the Chronicle) for more than 35 years.
"According to the Chipriotan government, over the last 30 years, 133 churches and monasteries have been desacralized and transformed in stables, hotels, hostals and night clubs, 78 converted into mosques, 28 used for military uses and hospitals and 13 as arms deposits.About 15.000 religious figures have been illegally eliminated and as of today,can not be found."
Según el gobierno chipriota, en los últimos 30 años, 133 iglesias capillas y monasterios han sido desacralizados y transformadas en establos, hoteles, hostales y night clubs, 78 convertidos en mezquitas, 28 utilizados para fines militares y hospitales y 13 como depósitos. Han sido eliminados ilegalmente unos 15.000 iconos y continua sin conocerse su paradero actual.

Cat, your voice is still a joy to listen to, but you took the wrong way Cat, sorry. The Light was in your songs, in your spirit and in your soul, and the Light from Heaven showed the world the only Way, the only Truth and the only Life.