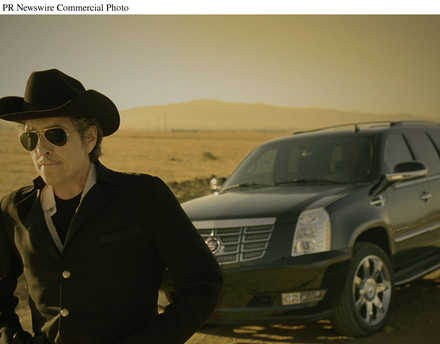 Bob Dylan has added Cadillac to his short list of product endorsements.
The Minnesota-bred folk/rock icon is featured in a television ad for the 2008 Escalade. The ad starts airing today.
The ad features Dylan behind the wheel of a Cadillac driving across a remote desert listening to the XM satellite radio network.
Dylan has one line in the commercial: "What's life without taking a few detours?"
Print and online versions of the ad begin running in November. Dylan has previously done ads for Victoria's Secret and iPod.
Comentarios > Ir a formulario