Se muestran los artículos pertenecientes a Febrero de 2008.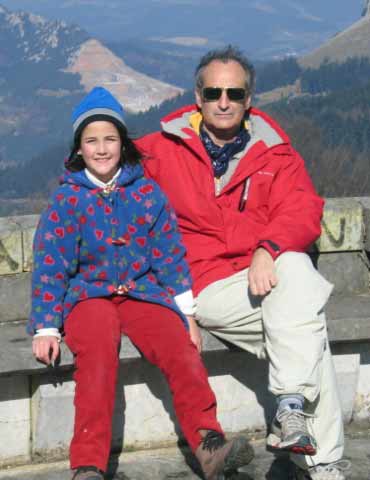 "Everybody must make a decision in their hearts about how they want to live"
Neil Young
Canadian folk rock legend Neil Young said he has lost all hope that music can change the world, as he presented a documentary about his 2006 anti-war concert tour at the Berlin film festival on Friday.
"I know that the time when music could change the world is past. I really doubt that a single song can make a difference. It is a reality," Young told reporters.
"I don't think the tour had any impact on voters."
But the silver-haired frontman of the sixties supergroup Crosby, Stills, Nash and Young nonetheless dealt US President George W. Bush a stinging, back-handed insult and said his own "naive" urge to make people think remains intact.
"What is wrong with George Bush? That would take a really long time. Let's talk about what is right with him, it is a much shorter answer.
"He is a very good physical specimen. He shows that a man his age can stay in physical condition," said Young, who is 62.
He made no distinction between the Vietnam War, during which CSNY first earned their reputation as political activists, and the US-led war in Iraq which their tour condemned with songs like "Let's Impeach The President".
"It is all the same war and it hurts everybody. It's a wrong way to solve a problem," he said, adding that Americans were deluded if they thought they were liberating Iraq.
"We just don't have to go and spread democracy around the world."
Young said he deliberately included interviews with unimpressed critics and soldiers who served in Iraq and Afghanistan in the documentary of his band's "Freedom of Speech" reunion tour, which earned them both praise and death threats.
"Otherwise I thought it would just feel like a bunch of old hippies. And nobody would care. I would not, I would have left," said Young, who directs his films under the pseudonym Bernard Shakey.
"I wanted to serve the people who came to see the shows, to serve the soldiers who fought in the war and to serve the people who started the war. It sounds naive but everybody has to make a decision in their hearts about how they want to live."
"CSNY: Deja Vu", which borrows its title from an album the band released in 1970, had its world premier at the Sundance Film Festival in January.
It is screening in the Berlinale Special section of the Berlin festival, which has this year made music a headline act by bringing The Rolling Stones, Madonna and rock poetess Patti Smith to town.
Martin Scorcese's Stones concert film "Shine A Light" opened the festival with a bang on Thursday night and the Oscar-winning director said he wanted to pay tribute to the vintage rockers as they had inspired his work from "Mean Streets" through to "The Departed."
Coming days will see screenings of Madonna's directorial debut, "Filth and Wisdom," movies about Sudanese hip-hop artists and Argentinian tango and "Om Shanti Om", the Bollywood song and dance blockbuster.
Patti Smith will attend a screening of a documentary on her career and play a sold-out concert on the festival sidelines.
Young, who managed the quirky feat of singing every line of dialogue in his 2003 film "Greendale" said music was a "primal subject" for the movies.
But the genre has changed little in his time, he added.
"I have not seen tremendous growth, any evolution really. From the Sinatra years, The Who's 'The Kids Are Alright' ... directors have always made films about music culture. There have been some great ones though."
Review by Steinar Daler
Bob was ON from the very start in this very nice venue. Pill-box was fine and It ain't me babe too. 
Watching the river flow was very good - great singing and the band really swings. 
A bit sad that Bob put down the guitar after the 3 first songs, but anyway his guitarplaying or pianoplaying do not add much to the music. 
His voice was fine all through the concert and Danny was the guitar maestro tonight. I have seldom seen him so much to the front.
 Girl of the north country  with Bob on harmonica and Rollin' and Thumblin' were solid too and Workingman's blues one of the highlights tonight. 
Beautiful singing and great phraing. High water was as normal with maybe Donny's banjo not load enough in the mix. 
Spirit on the water was another highlight, extraordinary singing by Bob in my ears. Can't wait was next up and had a new arrangement. 
The melody sounded allmost like High water and was not too sucsessful. Highway 61 was as we heard it before and solid as usual, Positively 4th street as well.
 Honest with me was also as usual - boring. Nettie Moore was of course fine, but not as beautiful as before. 
The change of mood between the verses and the choire was missing - defenitely not an improvement. 
Summer days was uninspired and I feared the Bob had finished his energy for tonight, but he finished of the main set with a really fine Ballad of a thin man. 
Best version I have heard in years. His phrasing and singing was perfect. Ancors without LARS and Watchtower were also great. 
Both Thunder on the mountain and Blowing in the wind were good to hear. Overall a good solid concert. 
What I will remember best was Wokingman's blues and Thin man - really great and for sure I will remember Danny's guitarplaying. 
Never heard it better. Bob looked in good shape and for the one who wonders, he is still wearing the same white hat, but there is no longer a flashy ring on his hand.
 I'm looking foreward to the next two concerts and hopefully a lot of different songs.  
| | |
| --- | --- |
| 1. | Cat's In The Well |
| 2. | It Ain't Me, Babe |
| 3. | I'll Be Your Baby Tonight |
| 4. | Blind Willie McTell |
| 5. | Rollin' And Tumblin' |
| 6. | Workingman's Blues #2 |
| 7. | Things Have Changed |
| 8. | Spirit On The Water |
| 9. | Visions Of Johanna |
| 10. | Honest With Me |
| 11. | When The Deal Goes Down |
| 12. | Highway 61 Revisited |
| 13. | Mississippi |
| 14. | Summer Days |
| 15. | Masters Of War |
| | |
| | (encore) |
| 16. | Thunder On The Mountain |
| 17. | Blowin' In The Wind |
| | |
| | |
| --- | --- |
| 1. | Rainy Day Women #12 & 35 |
| 2. | Lay, Lady, Lay |
| 3. | Just Like Tom Thumb's Blues |
| 4. | Señor (Tales Of Yankee Power) |
| 5. | The Levee's Gonna Break |
| 6. | Spirit On The Water |
| 7. | Stuck Inside Of Mobile With The Memphis Blues Again |
| 8. | 'Til I Fell In Love With You |
| 9. | The Lonesome Death Of Hattie Carroll |
| 10. | Honest With Me |
| 11. | When The Deal Goes Down |
| 12. | Highway 61 Revisited |
| 13. | Workingman's Blues #2 |
| 14. | Summer Days |
| 15. | Ballad Of A Thin Man |
| | |
| | (encore) |
| 16. | Thunder On The Mountain |
| 17. | All Along The Watchtower |